Regular price
$29.99
Sale price
$29.99
Unit price
per
Sale
Sold out
Discover the Allure
This exquisite glass showcases a captivating hummingbird and hibiscus design, brought to life through our signature sand-carved etching method. The meticulous attention to detail and superior quality of the etching create a permanent design that exudes elegance and sophistication.
Custom Crafted for Longevity
Each glass is custom crafted with longevity in mind, ensuring it becomes a cherished heirloom. The dishwasher-safe glass offers convenience and ease of use. As the sole creator, we proudly offer custom options, allowing you to choose any design from our collection to be etched onto the glassware. If you can't find your preferred style in our shop, simply contact us, and we'll work closely with you to bring your vision to life.
Enhance Your Wine Drinking Experience
Designed to enhance your wine drinking experience, the Luigi Bormioli red wine glass indulges all your senses. Extensive studies and scientific research have guided the meticulous shaping and dimensions of this glass, optimizing aroma appreciation and creating the perfect conditions for wine tasting. Crafted from high-tech blown crystal glass, known for its durability, the concave bowl shape of this glass is tailored for wines with high alcohol content and intense flavors, allowing for enhanced aroma diffusion and bouquet enhancement.
Elegance and Exclusivity
Embrace the elegance and exclusivity of our hand-etched hummingbird design Luigi Bormioli red wine glass. This limited edition piece is not only a stunning addition to your glassware collection, but also perfect for weddings, special events, or simply elevating your everyday wine-drinking ritual.
Explore More Captivating Designs
Explore more captivating designs and discover our full range of offerings at ExpressiveDeZien.etsy.com. Stay updated on exclusive promotions by following us on Facebook @ExpressiveDeZien 
Share
View full details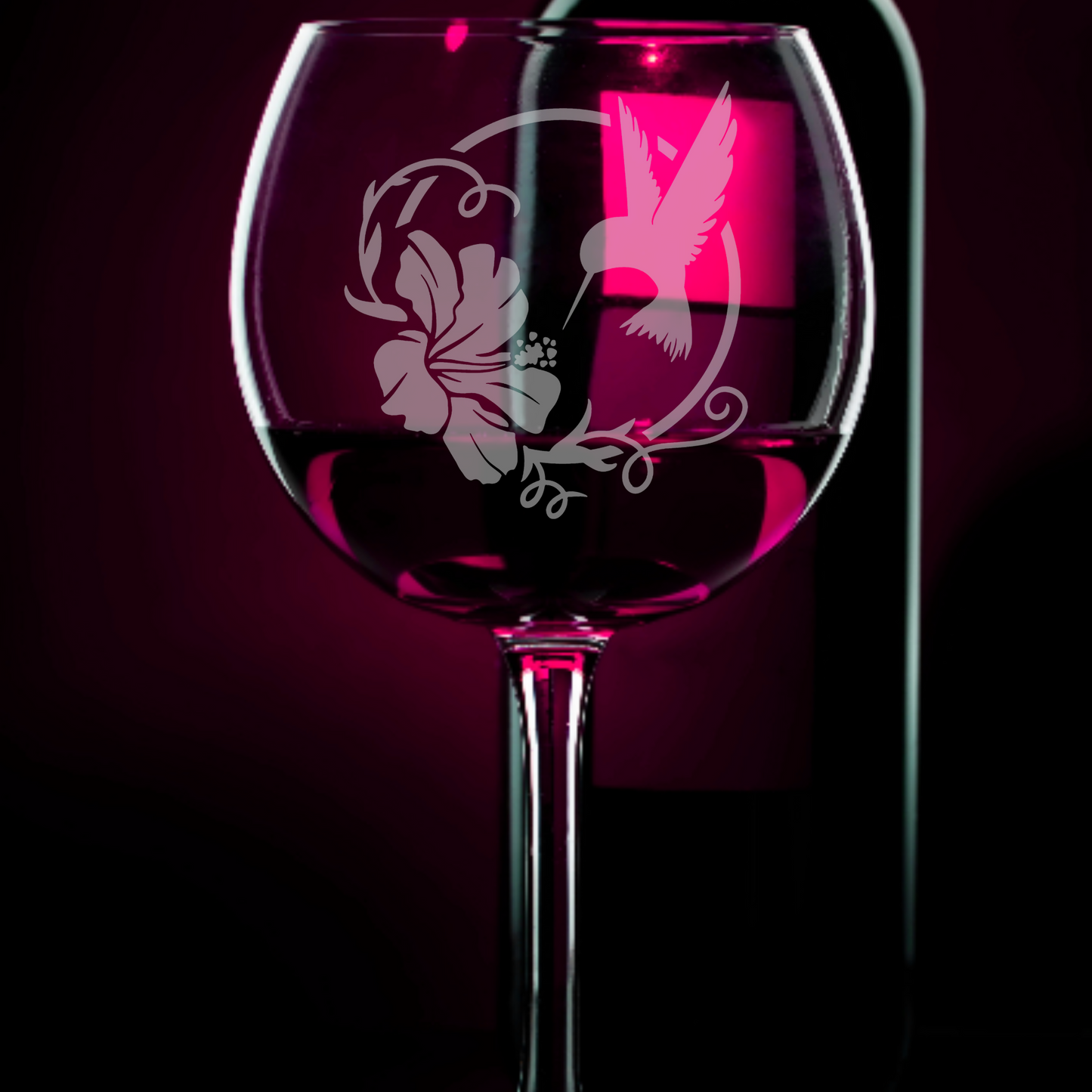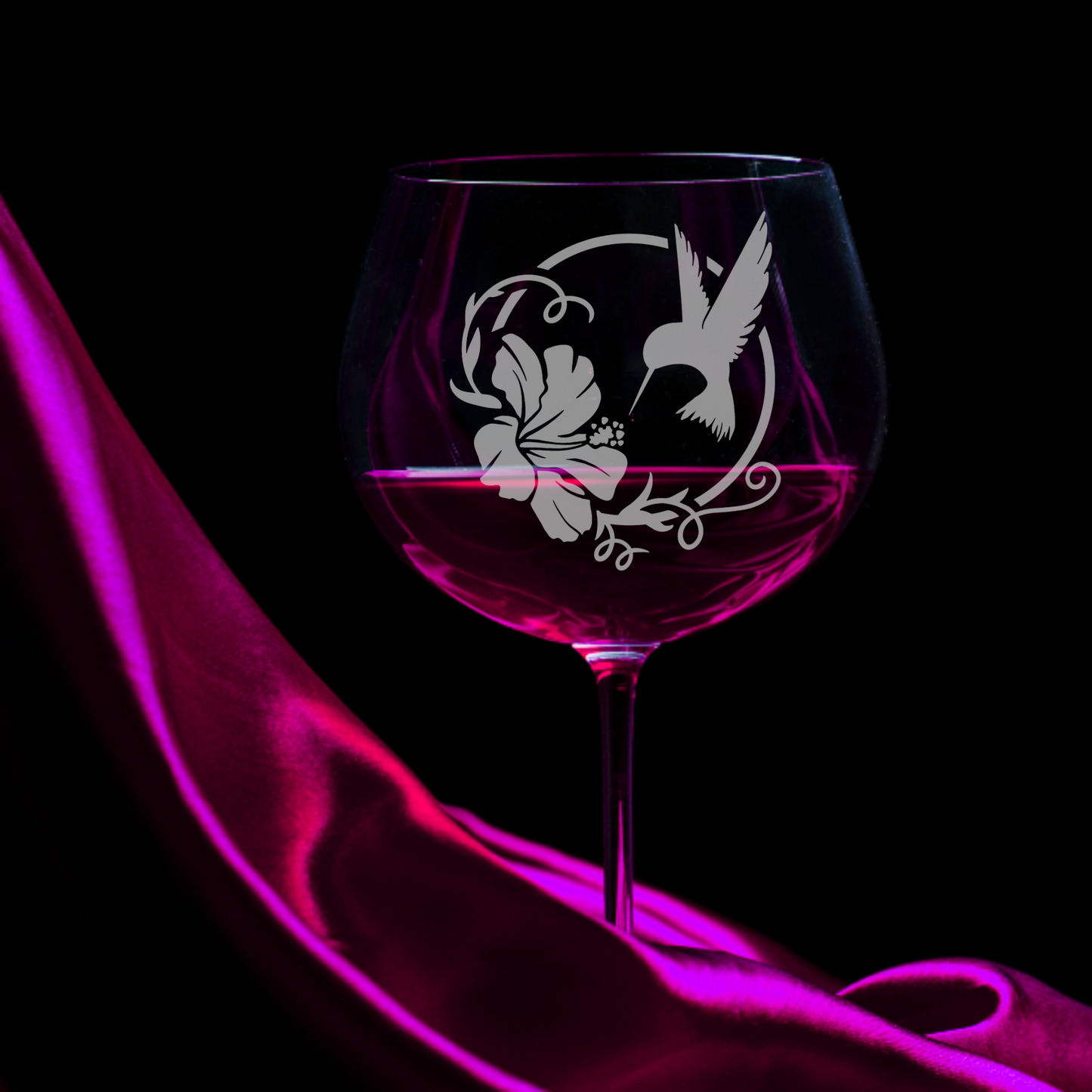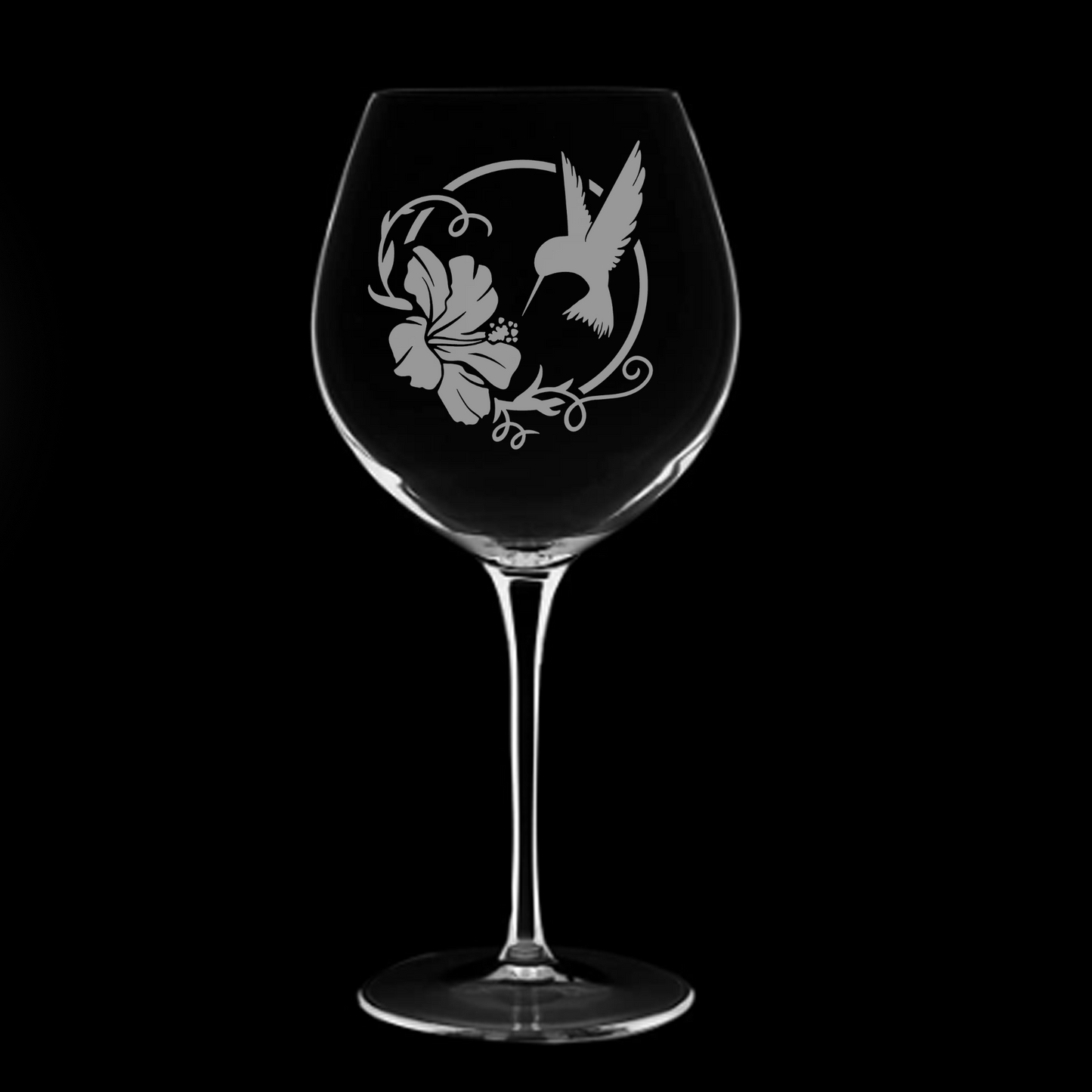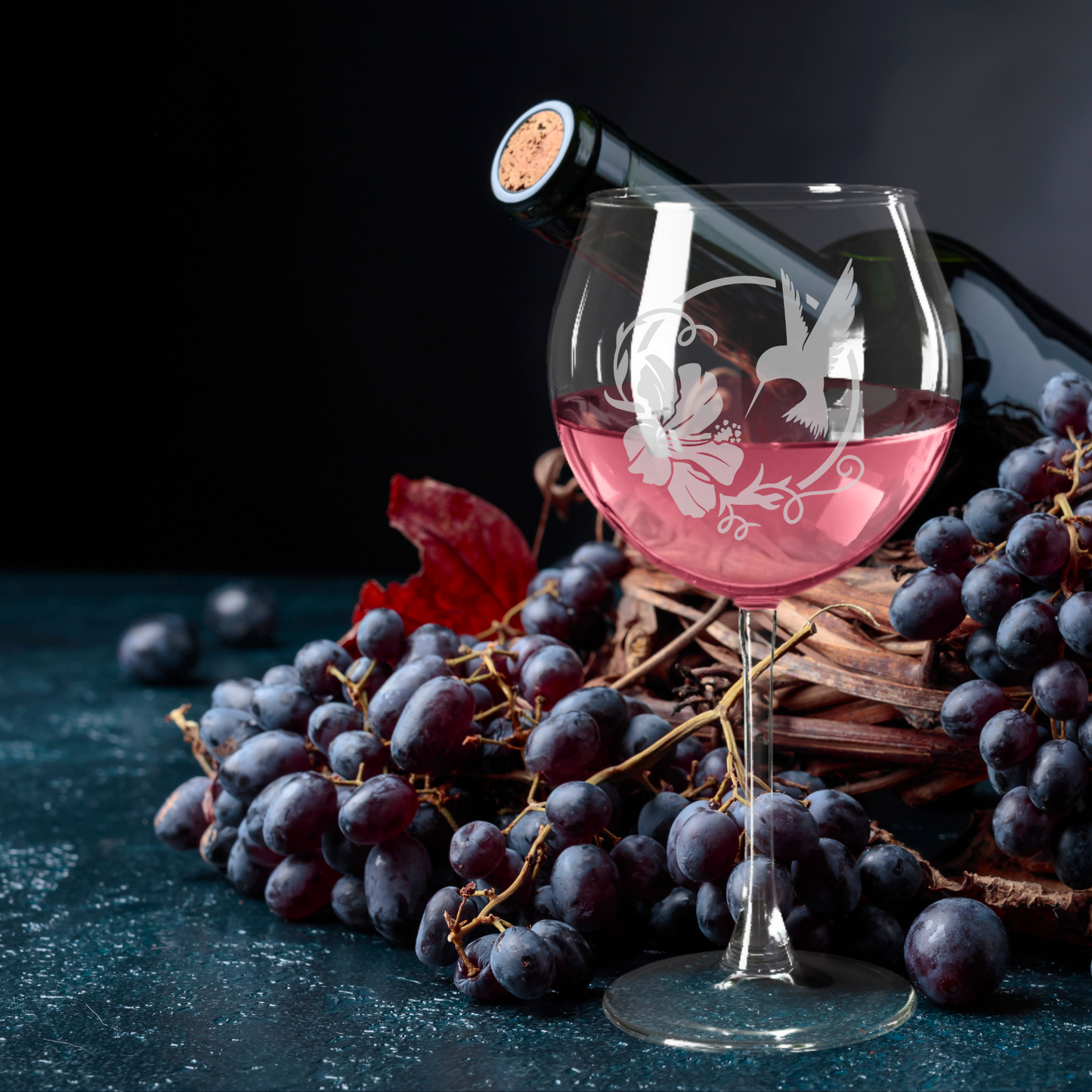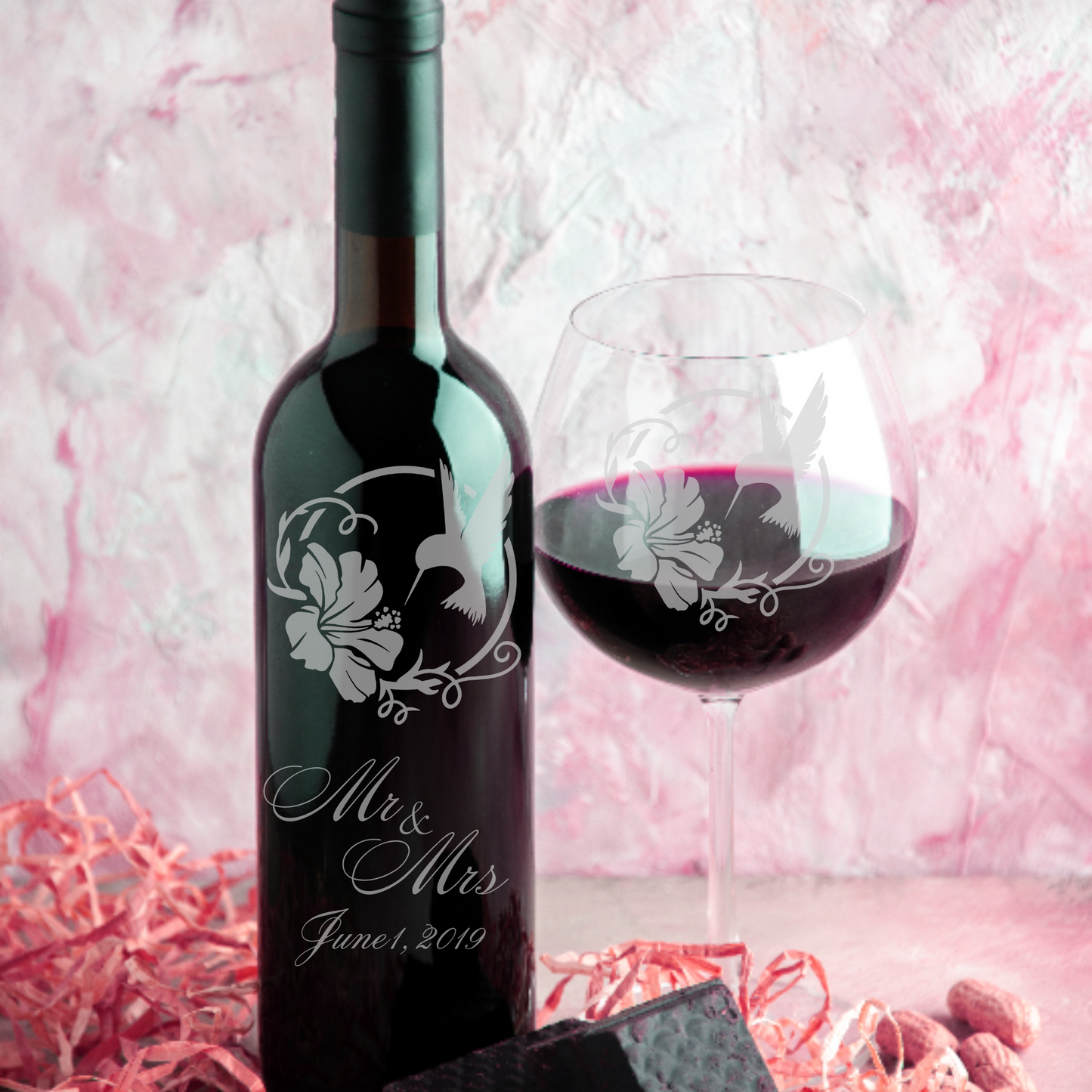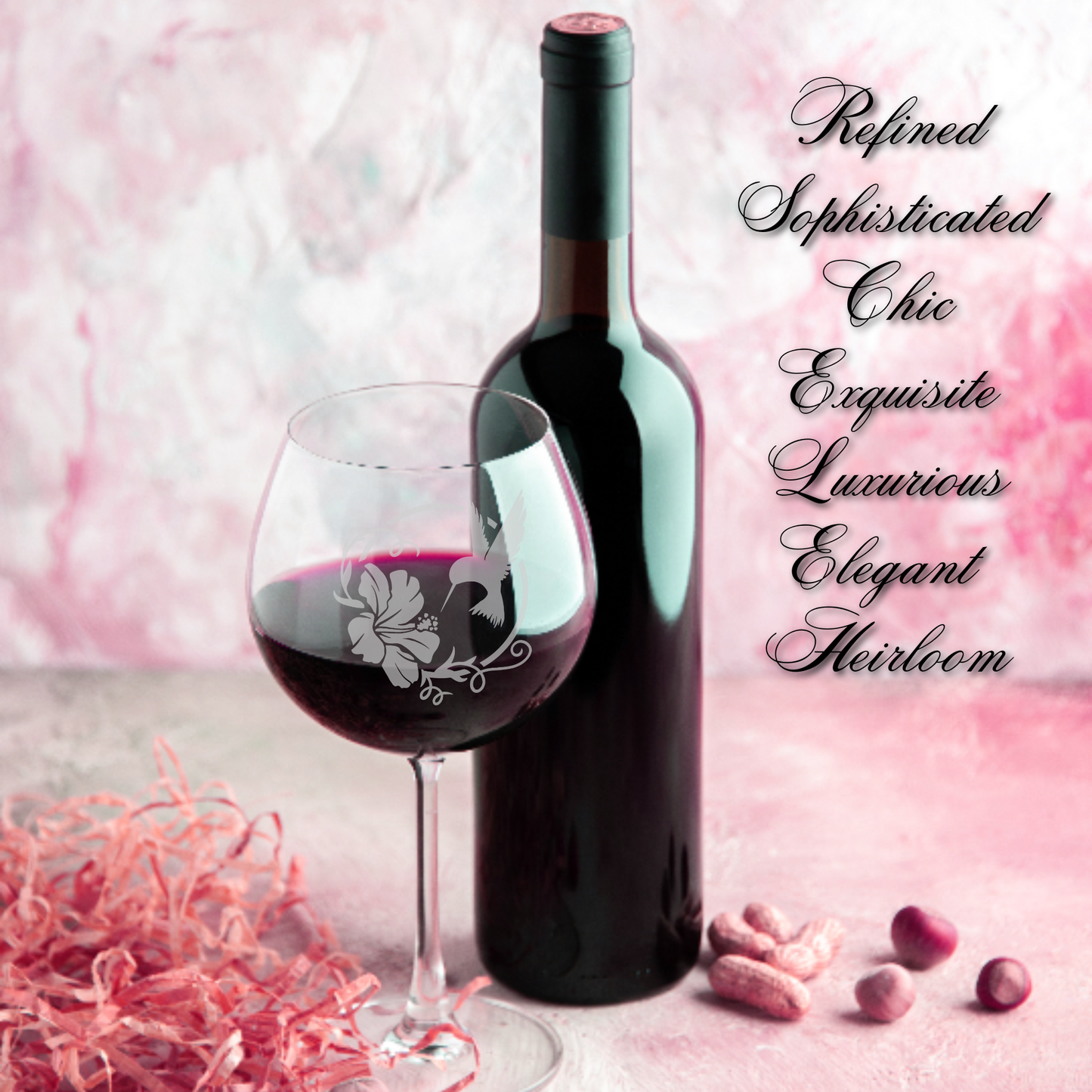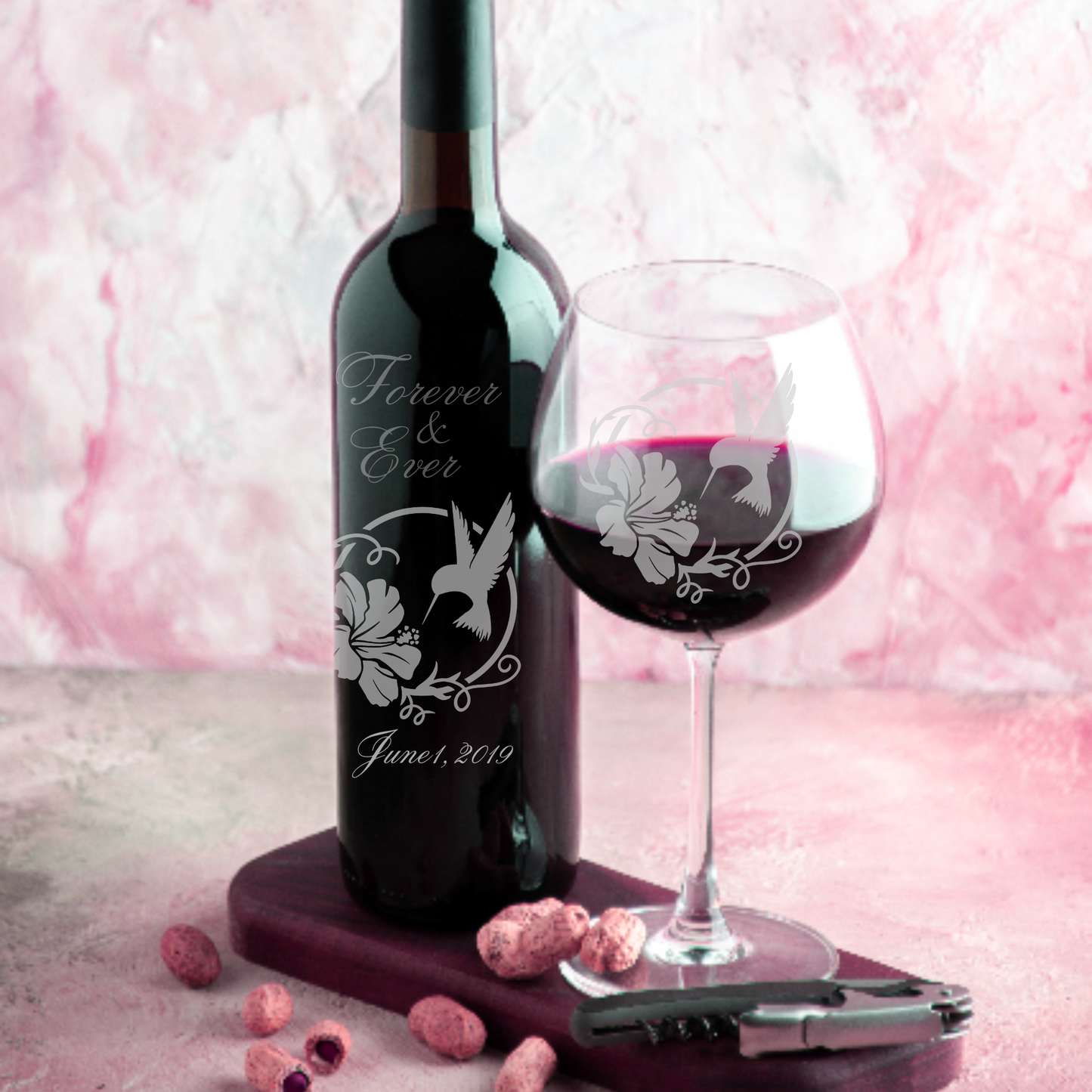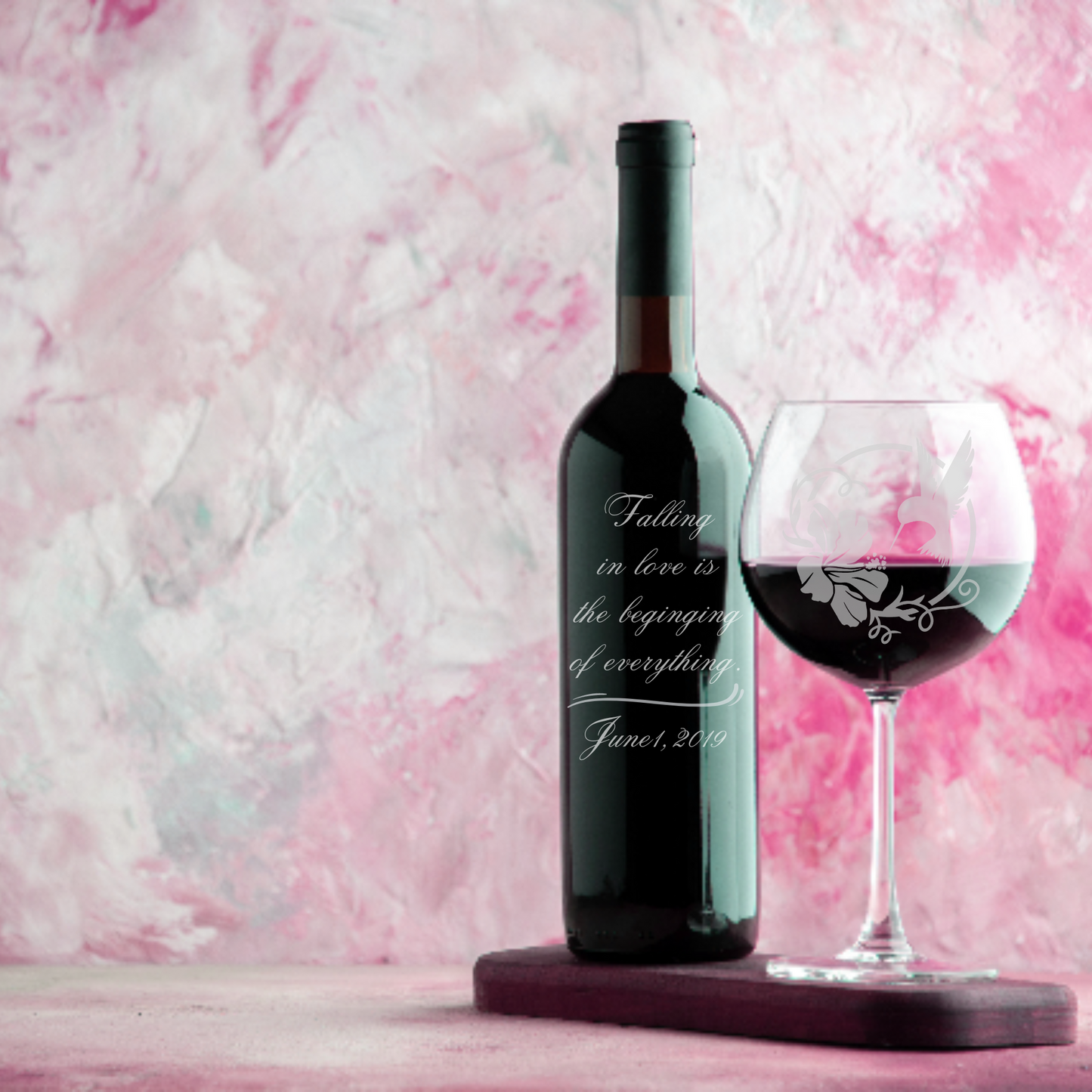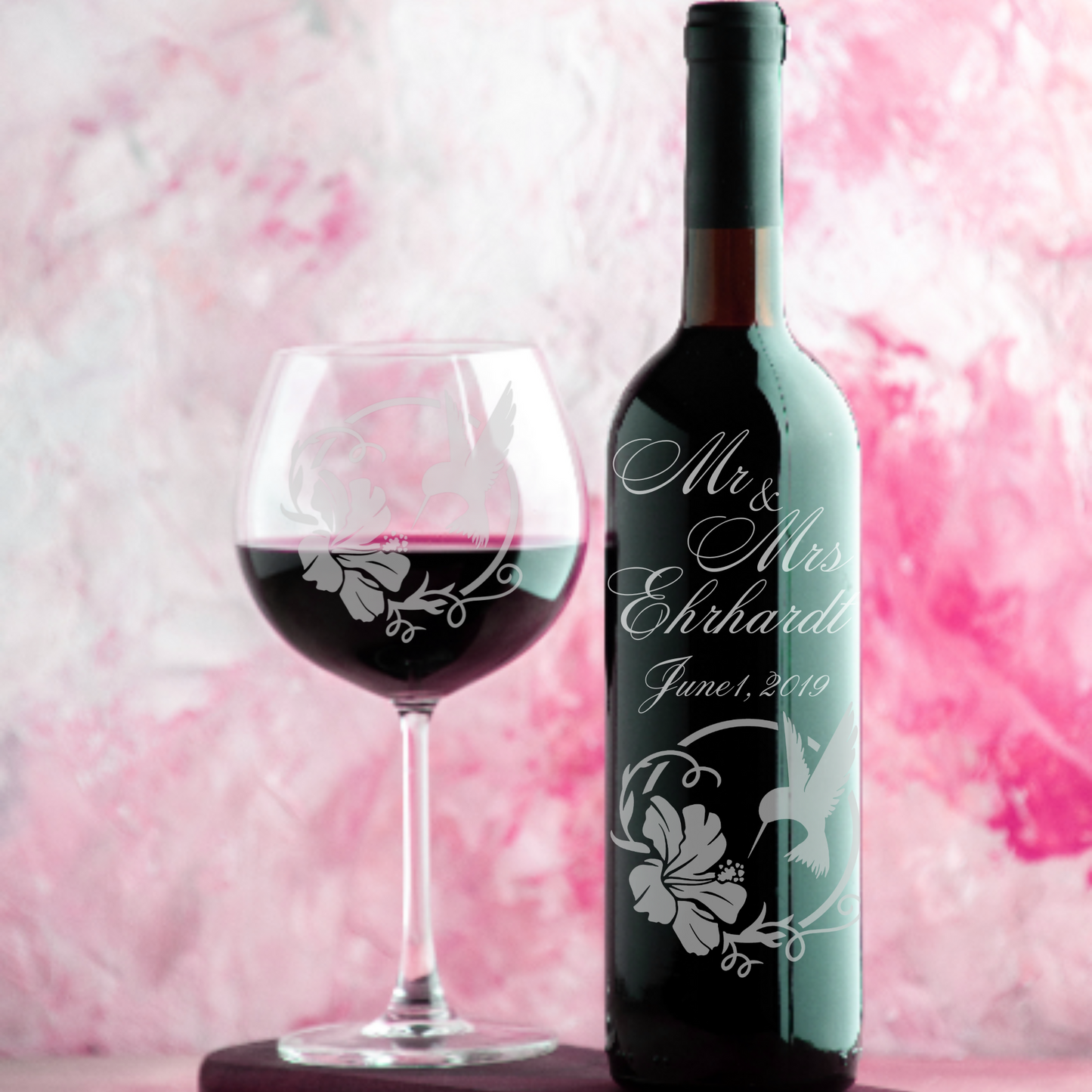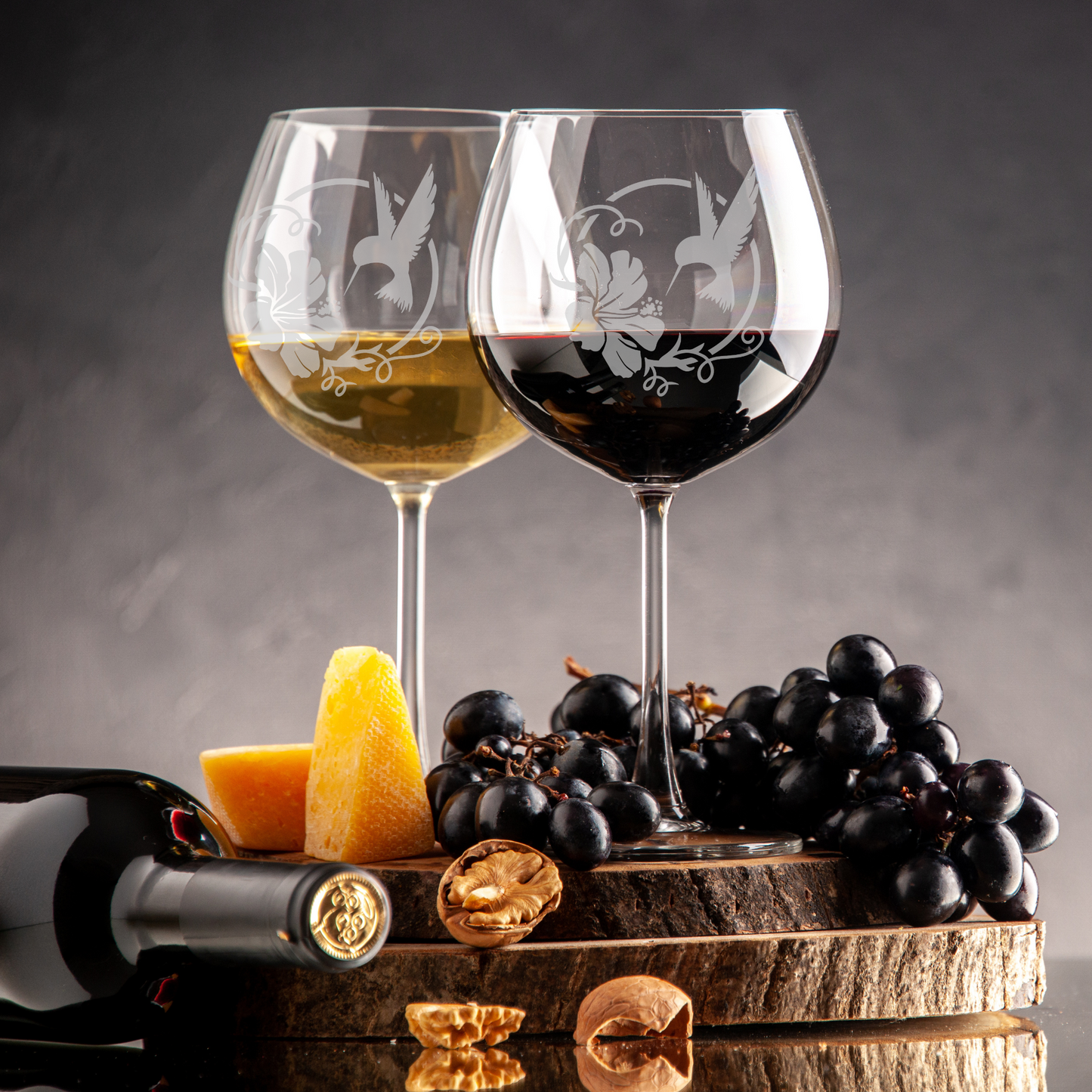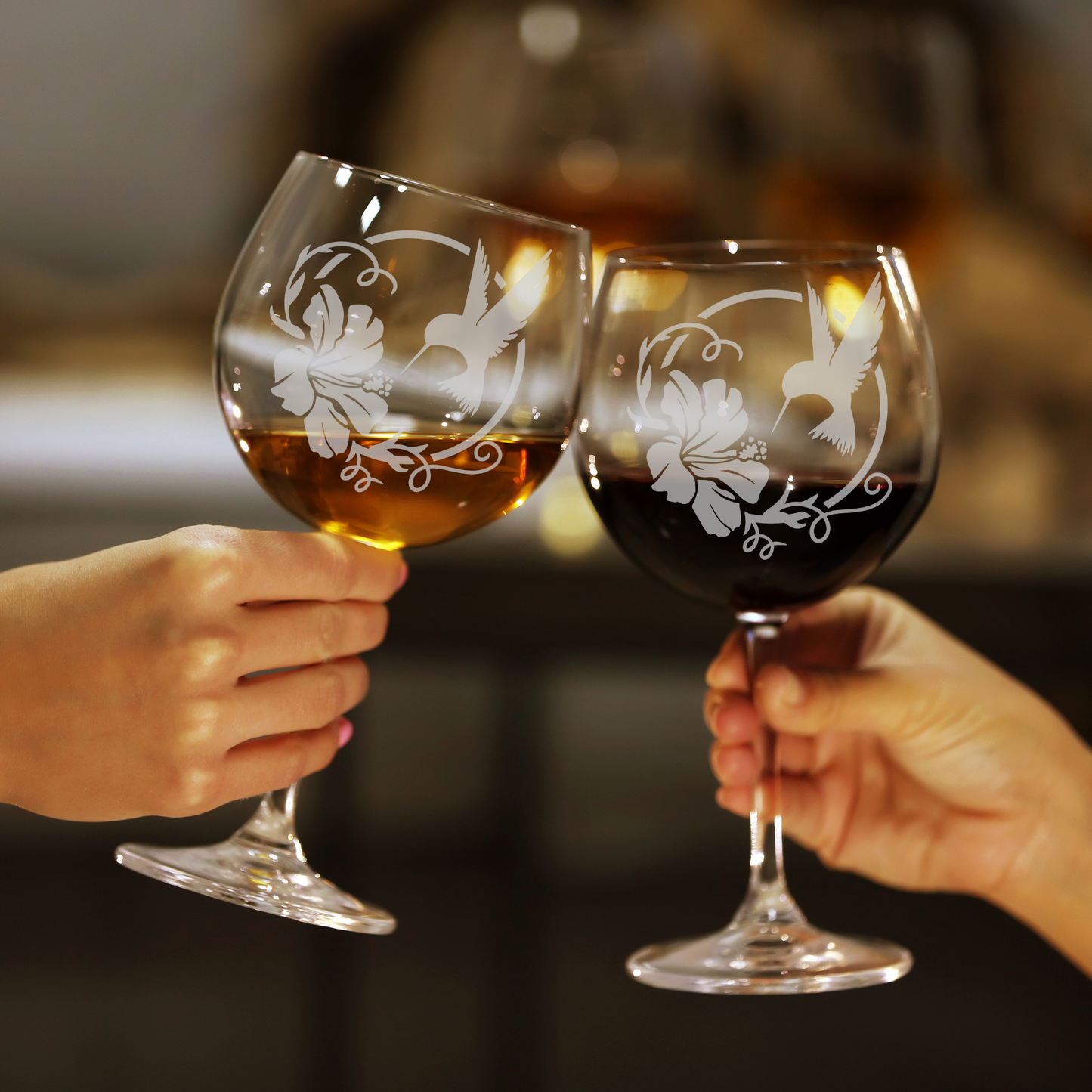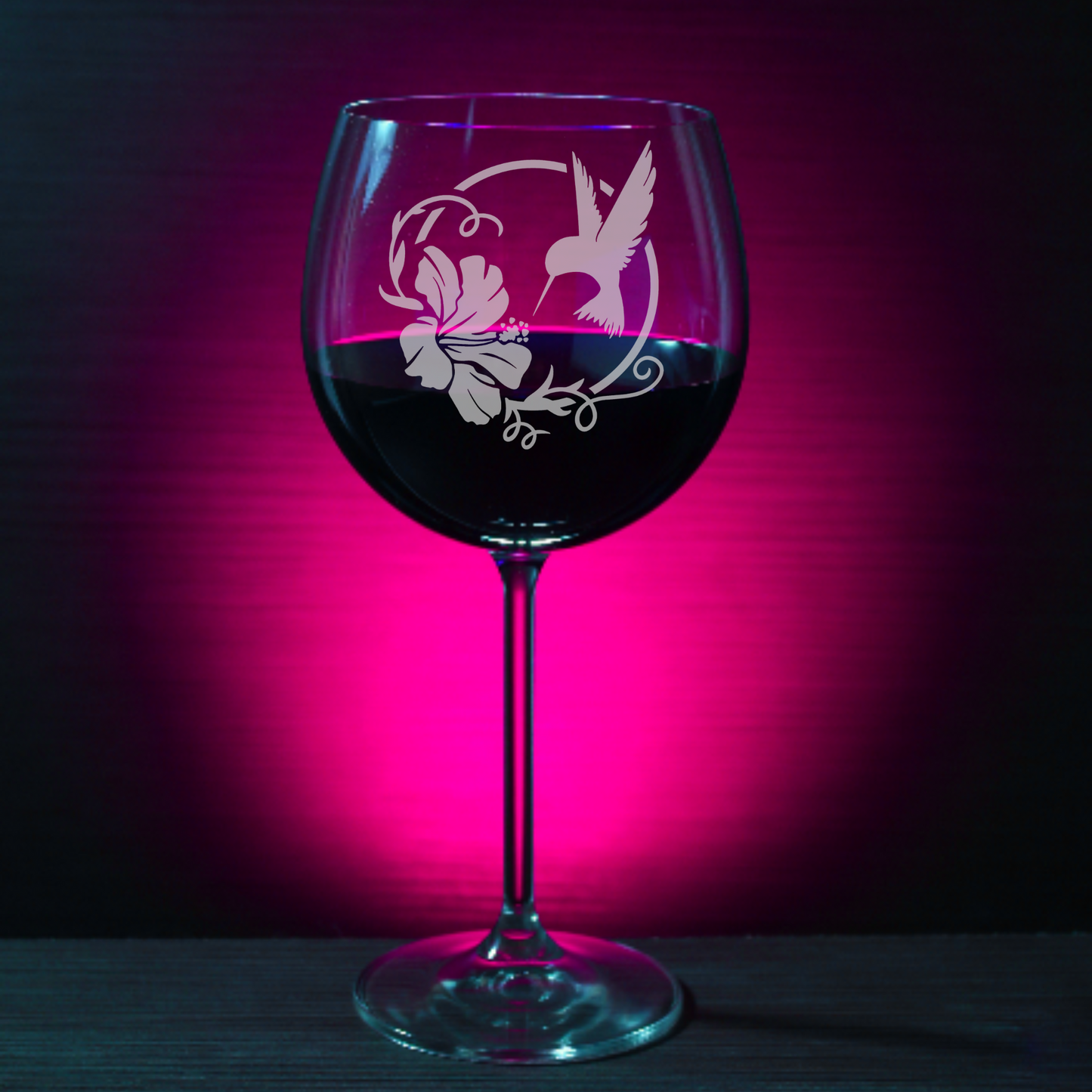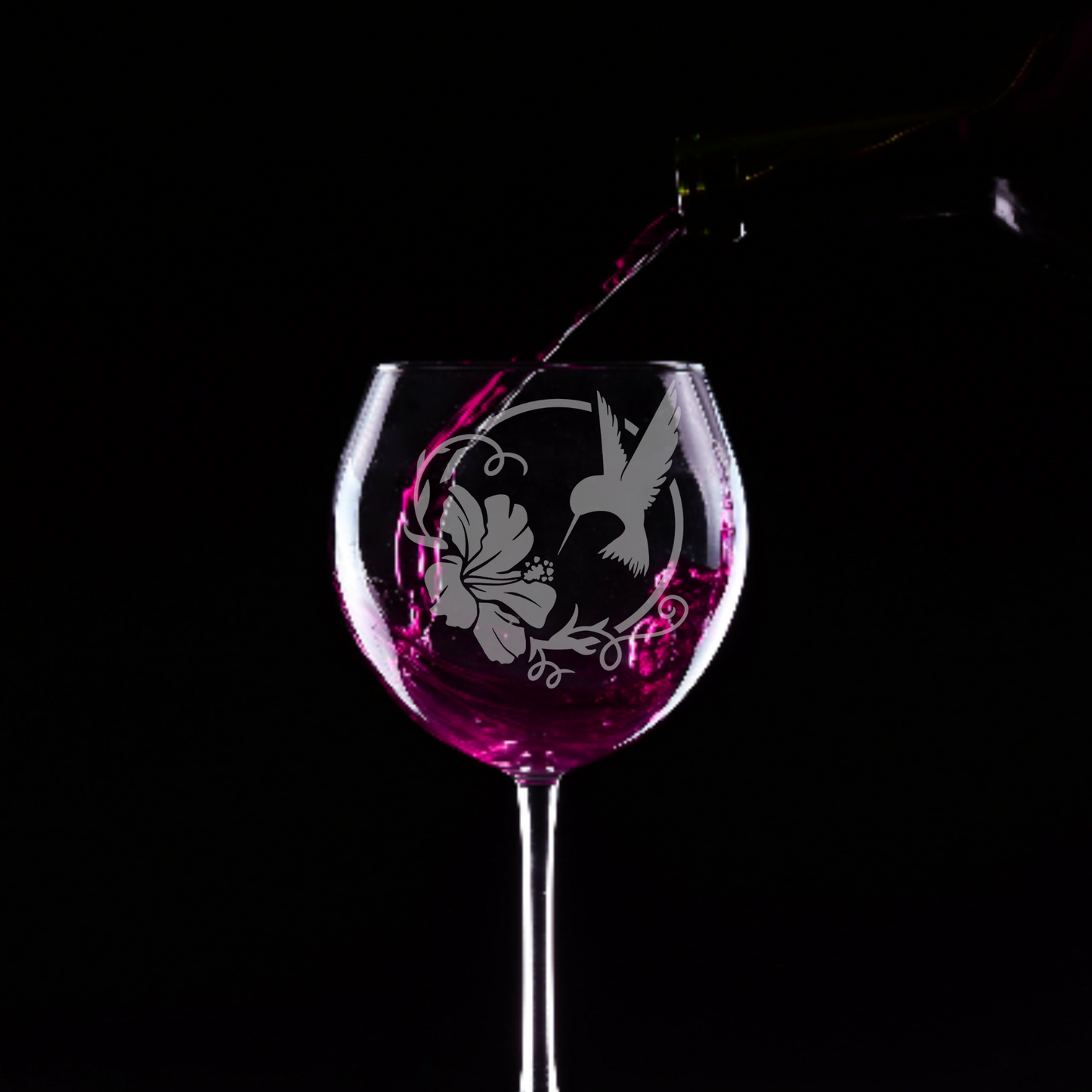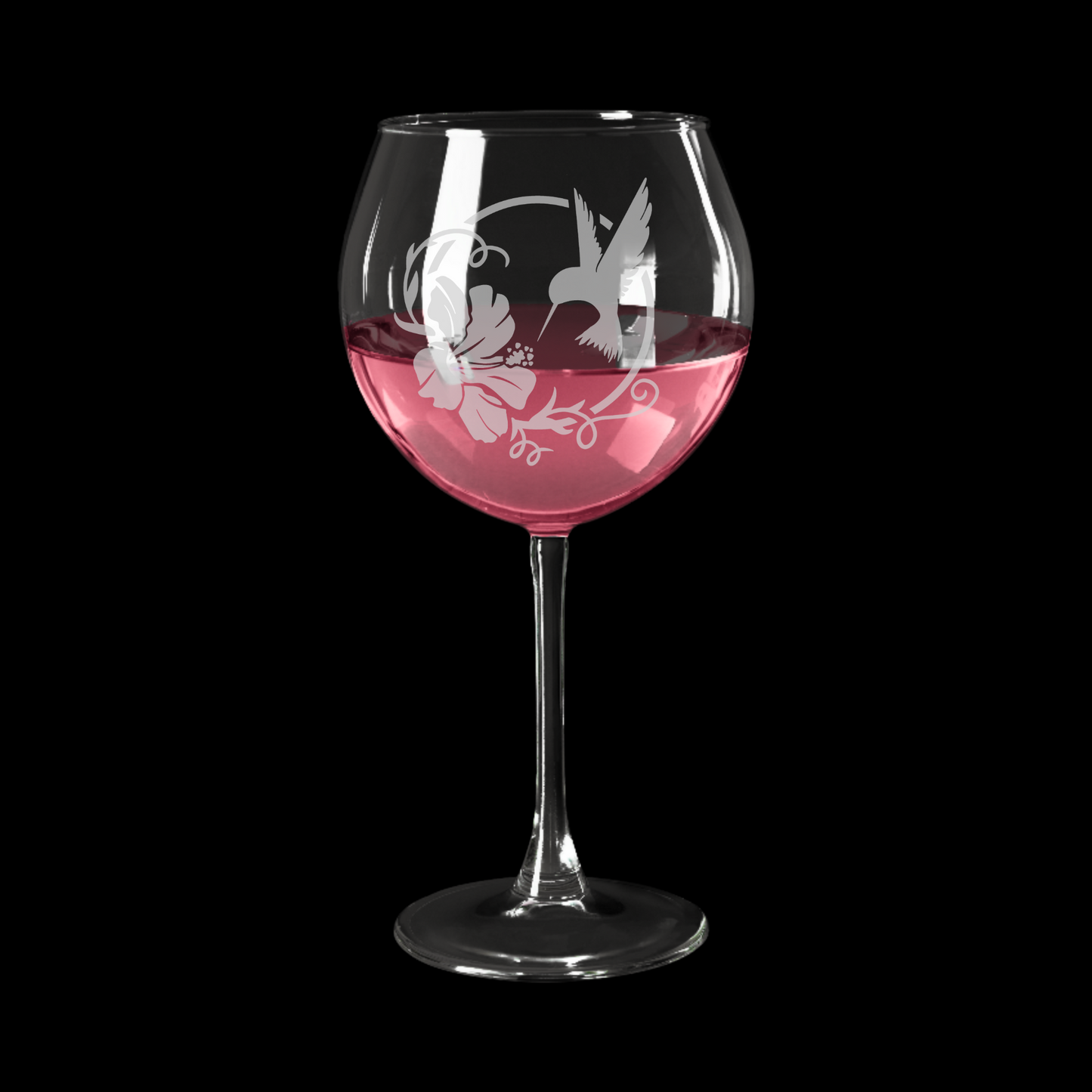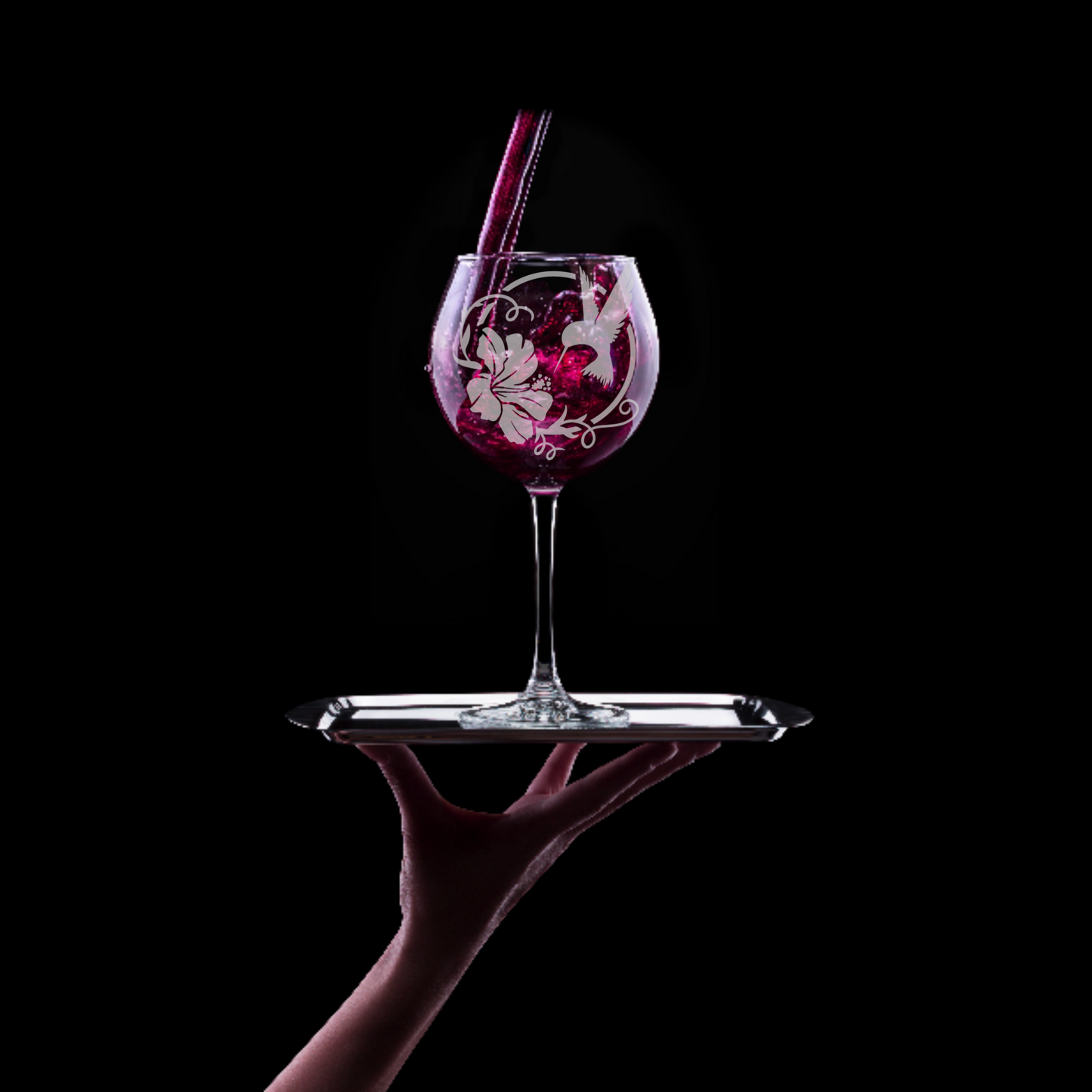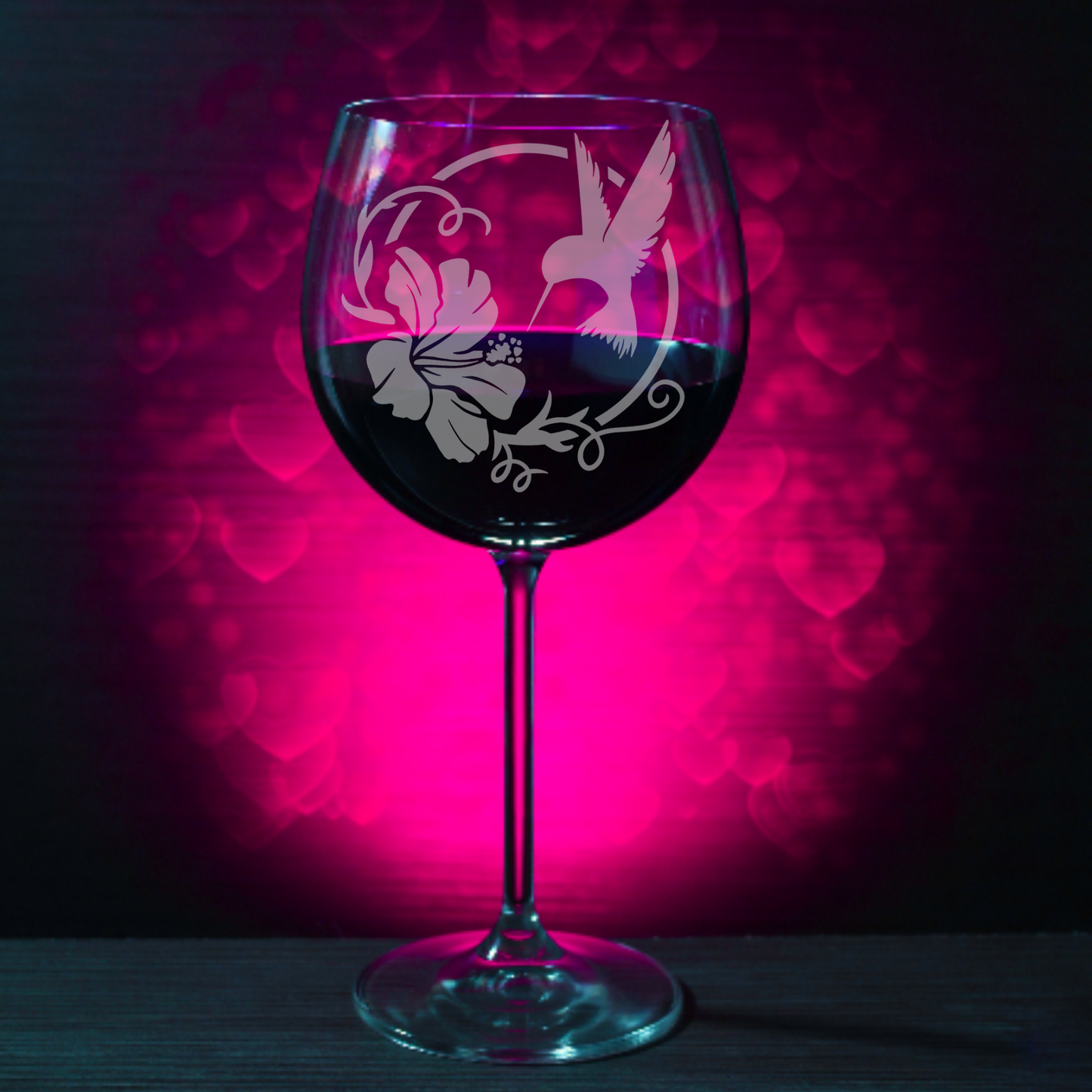 The hummingbird wine glass is absolutely beautiful! The wine glass is excellent quality, and the etching is delicate and lovely. And Jenise went above and beyond in tracking the shipment for me when the post office delivery was slow! I would definitely recommend ordering from her shop, and will do so myself again!
Experience the perfect pairing of sophistication and functionality with our etched whiskey decanters and rocks glasses.
Our whiskey decanters are expertly crafted from high-quality glass and feature elegant etched designs that add a touch of sophistication to any bar or home. The rocks glasses are equally stylish, with thick bases and sturdy construction that make them ideal for sipping and savoring your favorite whiskey. Together, these two products make a complementary set that is sure to impress any whiskey enthusiast.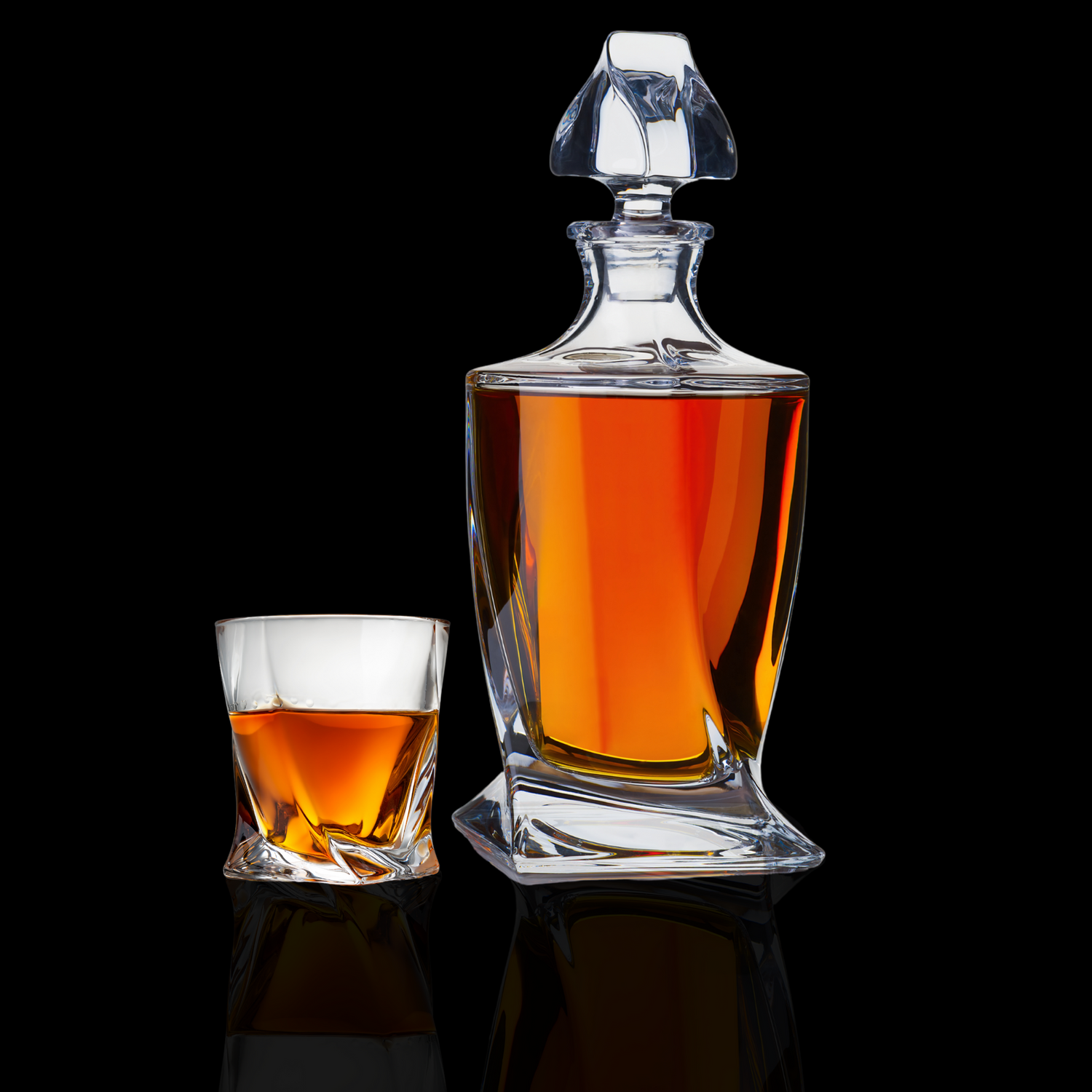 Twisted Swirl Whiskey Decanter Set: Premium Crystal Decanter and Old Fashioned Rock Glasses
Add a touch of sophistication to your whiskey-drinking experience with our custom etched Twisted Swirl Whiskey Decanter Set. The premium crystal decanter and two old fashioned lowball rocks glasses are expertly crafted and feature a twisted swirl design that is both elegant and unique. Perfect for enjoying a glass of whiskey on its own or as a gift for the special man in your life, this decanter set is sure to impress.
Shop now